The world's first teledildonic butt plug: Control From ANYWHERE!
The most versatile vibrating butt plug. We've crafted the most powerful vibrating butt plug on the market!
Because our plug is app controlled, you have full control of the range of power. Regardless if you want light or strong vibrations, you will find your sweet spot when it comes to vibration strength. Decide how you want to have it played out, Solo play , Fore Play , even Discreet Public Play with our Lovense App and Bluetooth Enable Device.
Compatible With: 
- iPhone/iPad Air/iPad Mini/iPod Touch iOS 9.0 and later
- Android 4.3 and later (with Bluetooth 4.0 enabled)
- Mac (with Bluetooth 4.0 enabled)
- Windows PC (needs a Lovense USB Bluetooth Adapter to connect)
Key Features

- The longest control range out of all wearable bluetooth vibrators!
- Nearly Silent When Inserted. Use without worrying about roommates, family, or strangers in public hearing it!
- More discreet than other wearable vibrators!
- Silent, but VERY POWERFUL Vibrating plug
- One Year Warranty , Body Safe Silicone Material , Waterproof- One Year Warranty , Body Safe Silicone Material , Waterproof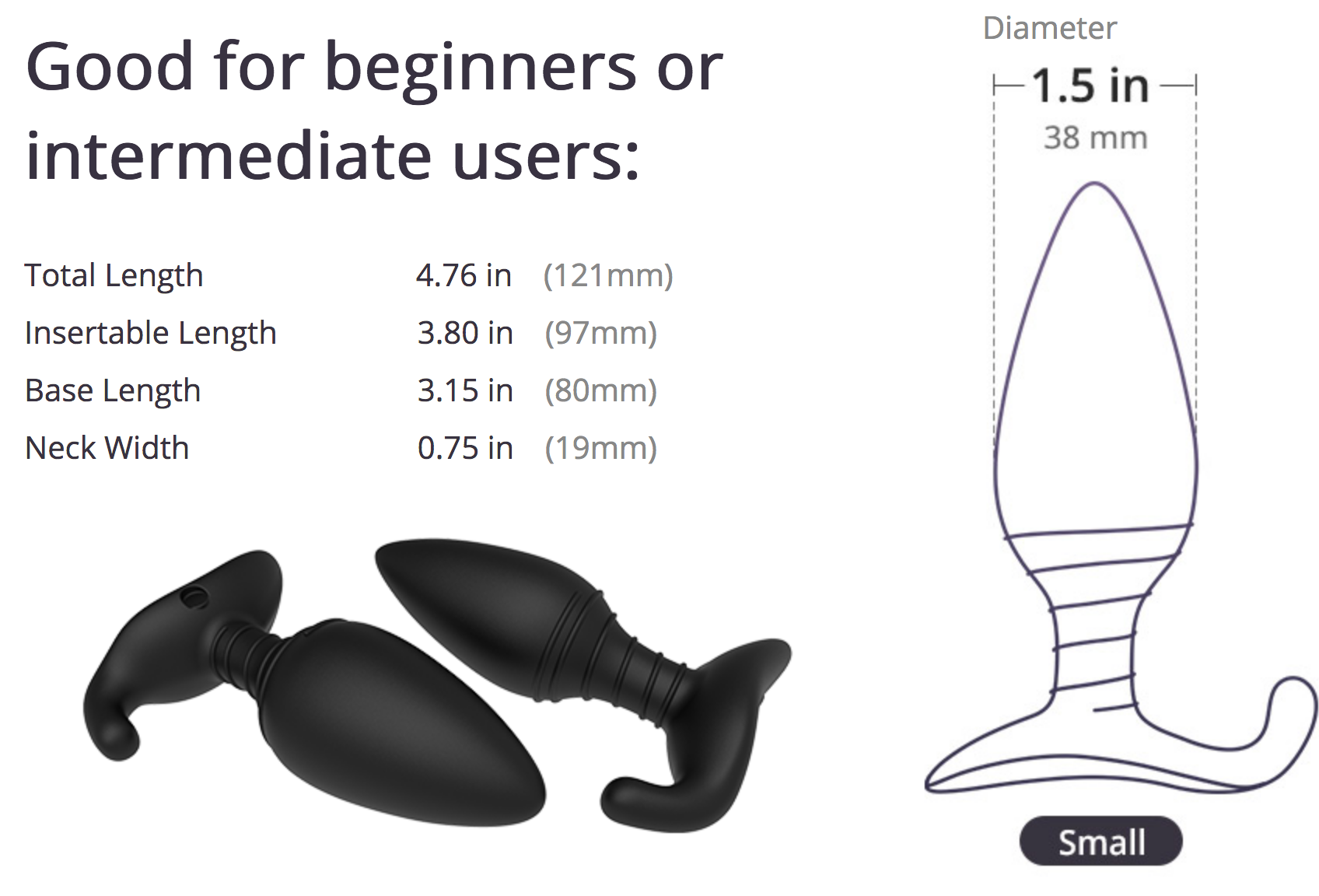 Hush- 专业级蓝牙智能肛塞
从未被超越的,后庭震动怪兽!

独特设计,激爽后庭 - 100%纯硅胶
不含乳胶
不含橡胶
不含增塑剂

独特的螺纹设计,可以把润滑剂锁在括约肌附近,保证使用过程的畅快舒适,同时方便使用后拔出。
颈部收窄设计,能确保使用过程中被牢牢夹住,不错位不脱落。
底部优化线条,舒适贴合身体,同时稳固牢靠,杜绝滑入身体。

怪兽级强震马达!- 猛烈而强劲的震力,满足每一个挑剔的后庭!
通过Lovense Remote智能App,你可以对Hush进行随心所欲的操控。无论你是喜欢日常穿戴的温柔按摩,还是想要激情澎湃的猛烈高潮,你只要拿出手机,就可以轻松找到最令你飘飘欲仙的震力。


两种销魂尺寸- 兼顾新手和精英玩家
1.5 英寸 - 新手
1.75英寸 - 精英
Shipping
Yes, with seller name shown : G.S marketing, and we even change the phone number to prevent busybody co-worker or family to reverse lookup what you buying.

and even with black plastic, plastic wrap, bubble wrap.

That's why we are here.

Strive to protect your secret.
Free Shipping for order above RM50.
For orders below RM50, RM5.9 shipping will be charged at checkout.
International rates vary—find out at checkout
For ready stock item, it will take 1-3 working days to arrive to your doorstep.
For pre-order item, might take up to 7-9 days .
*Subject to courier
Warranty
For brands like Lovense, Womanizer , Lelo we do provide up to 365 days of warranty after the date of purchase.
For other brand's product is up to 90 days after the date of purchase.
If you would like to make a return request, please provide your order number and the item(s) that you would like to claim warranty, and our team will reach out to you and ask for the necessary steps.
Ordering
Inside your xsecret.my account, click on "Order History" in the top right corner to review all your favourite items!
As soon as your order has shipped, we'll notify you by email providing you with the tracking information for your package!We ship via J&T and Poslaju by default. please track using : https://www.tracking.my/
Should the need arise to cancel an order after you've placed it, we will do our best to accommodate your request. Please be aware that order cancellation is a time-sensitive action, so please do get in touch with our team as soon as possible.
Other
Please do reach out to our number or email for further details.
Email: admin@xsecret.my
Phone number: +60106673980