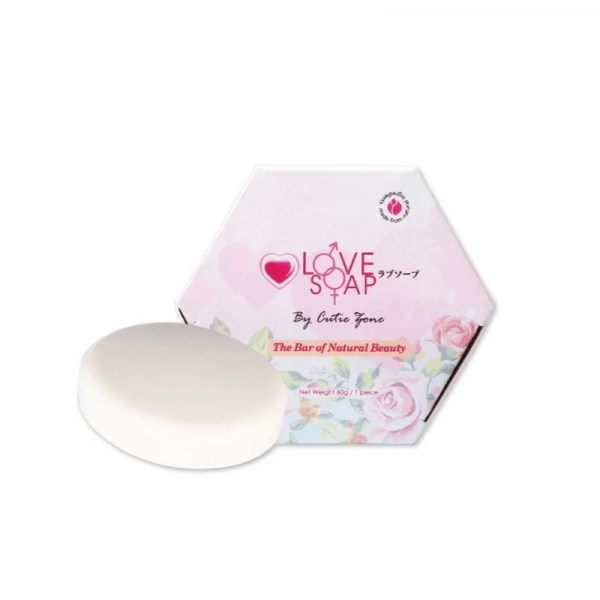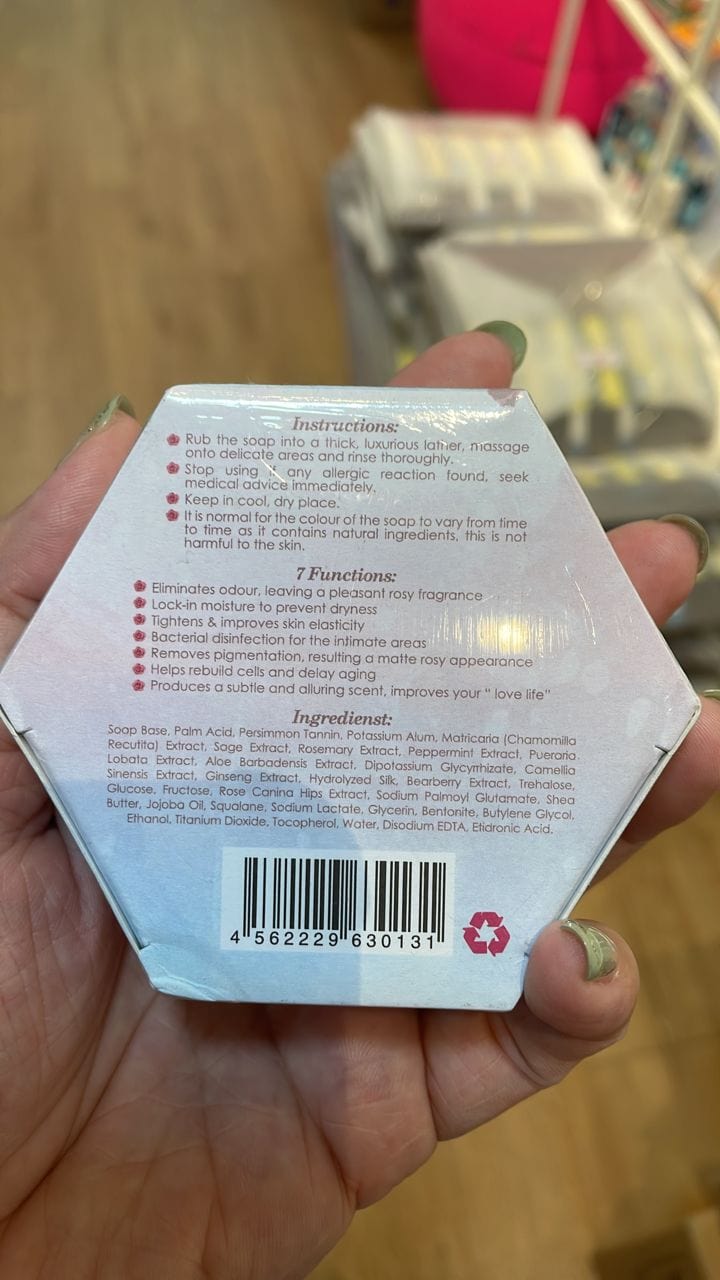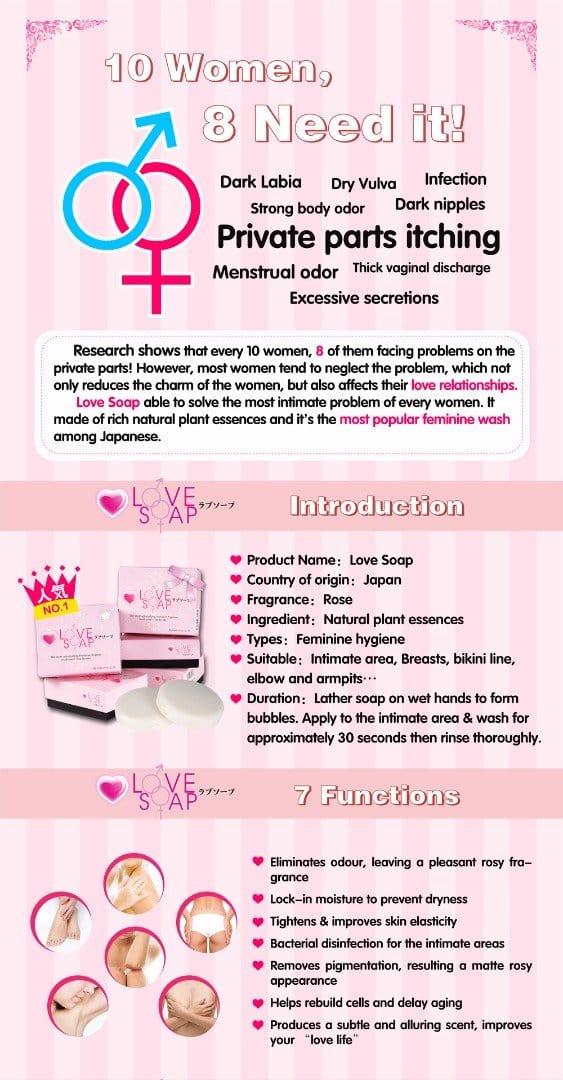 Love soap by Cutie zone 60g Body Care feminine wash genital hygiene
LOVE SOAP INTIMATE FEMININE WASH
Japan's newly developed Love Soap is close to the recommendation for a women's private part and protects sensitive skin. It also produces a rich amount of bubbles than most soaps, thoroughly absorbs the rich ingredients & cleanses deep inside the vagina to kill bacteria.
What's the difference between Love Soap by Cutie Zone and other similar products in the market?
Most soaps does not work thoroughly in cleaning the intimate area. Hence, the residual of bacteria will create more problem. In addition, the pH value in ordinary soaps varies and causes discomfort to the intimate area.

The rose essence does not only protect the vagina with its anti-bacterial moisture, but also prevents the ageing process on the skin surface and is defensive against harmful bacteria. Therefore, it helps to protect the vagina, simultaneously producing an alluring scent from within.
Directions of use:
Lather soap on wet hands to form bubbles. Apply to the intimate area & wash for approximately 30 seconds then rinse thoroughly.
Research shows 8 out of 10 women face problems intimate areas, where most tend to neglect, in which reduces their charm and affects their love relationships. Love Soap contains planty of beneficial plant extracts like rosa canina, rosemary, and ginseng, to solve the most intimate problem of every woman..
 Rosa Canina essence
- Rosemary extract
- Salvia Officinalis extract
- Pueraria Lobata extract
- Ginseng extract
- Aloe Barbadensis extract
- Eliminate odour, improve natural pheromones
- Moisturize, prevent dryness
- Tighten, improve skin elasticity
- Anti-bacterial and fungal, prevent infection
- Reduce pigmentation
- Help to rebuild cells, delay ageing
- Improve quality of "love life"
60g
Shipping
Yes, the seller name displayed is G.S Marketing, and we
even change the phone number to prevent nosy co-workers or family members from
looking up what you have bought. Additionally, we use black plastic, plastic
wrap, and bubble wrap to further ensure that the contents of the package are
not visible. That's why we are here - to strive to protect your privacy and
keep your purchases confidential."
Free Shipping for order above RM50.
For orders below RM50, RM5.9 shipping will be charged at checkout.
International rates vary—find out at checkout
For ready stock item, it will take 1-3 working days to arrive to your doorstep.
For pre-order item, might take up to 7-9 days .
*Subject to courier
Warranty
For brands like Lovense, Womanizer , Lelo we do provide up to 365 days of warranty after the date of purchase.
For other brand's product is up to 180 days after the date of purchase.
To claim the warranty, please reach out to one of our
customer representatives using the WhatsApp logo located at the bottom right
corner of the page, or send us an email. Our representatives will then guide
you through the necessary steps
Ordering
Inside your xsecret.my account, click on "Order History" in the top right corner to review all your favourite items!
As soon as your order has shipped, we'll notify you by email providing you with the tracking information for your package!We ship via J&T and Poslaju by default. please track using : https://www.tracking.my/
Should the need arise to cancel an order after you've placed it, we will do our best to accommodate your request. Please be aware that order cancellation is a time-sensitive action, so please do get in touch with our team as soon as possible.
Other
Please do reach out to our number or email for further details.
Email: admin@xsecret.my
Phone number: +60106673980