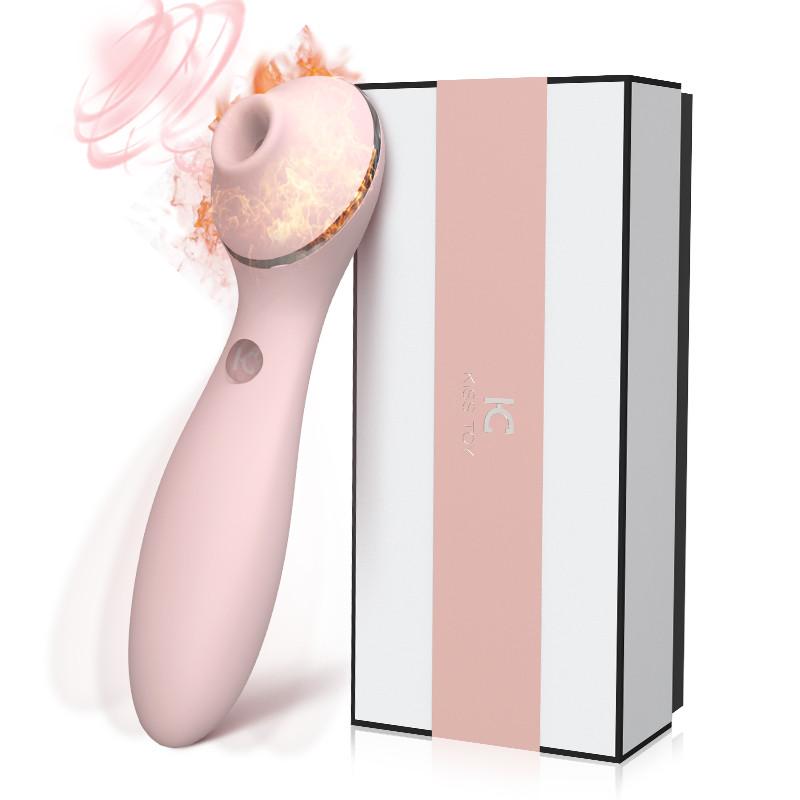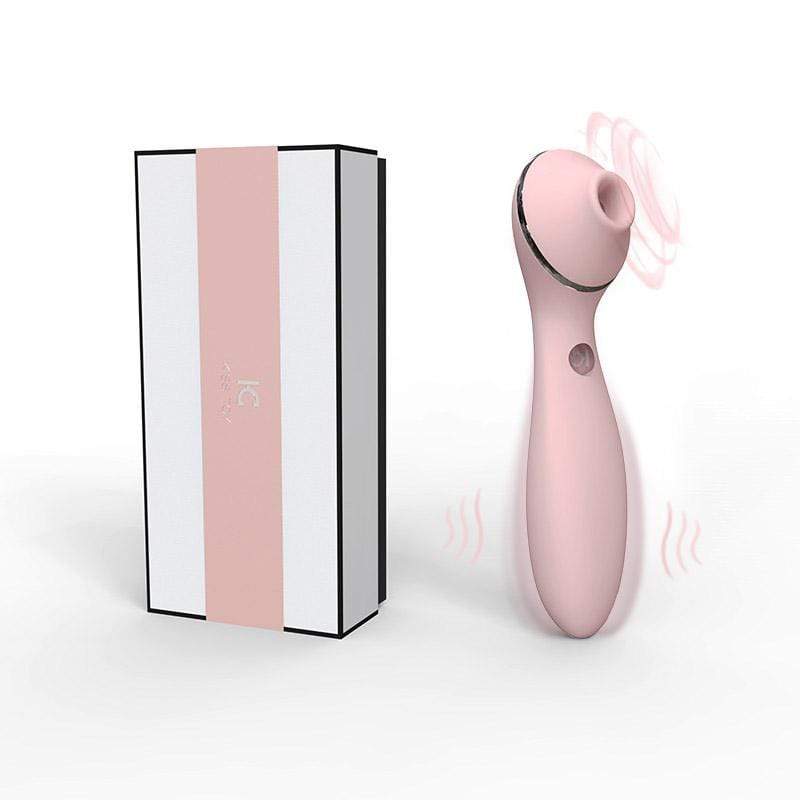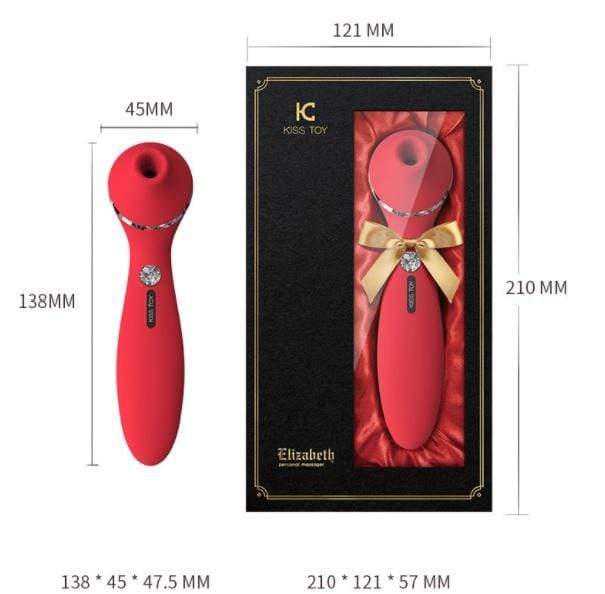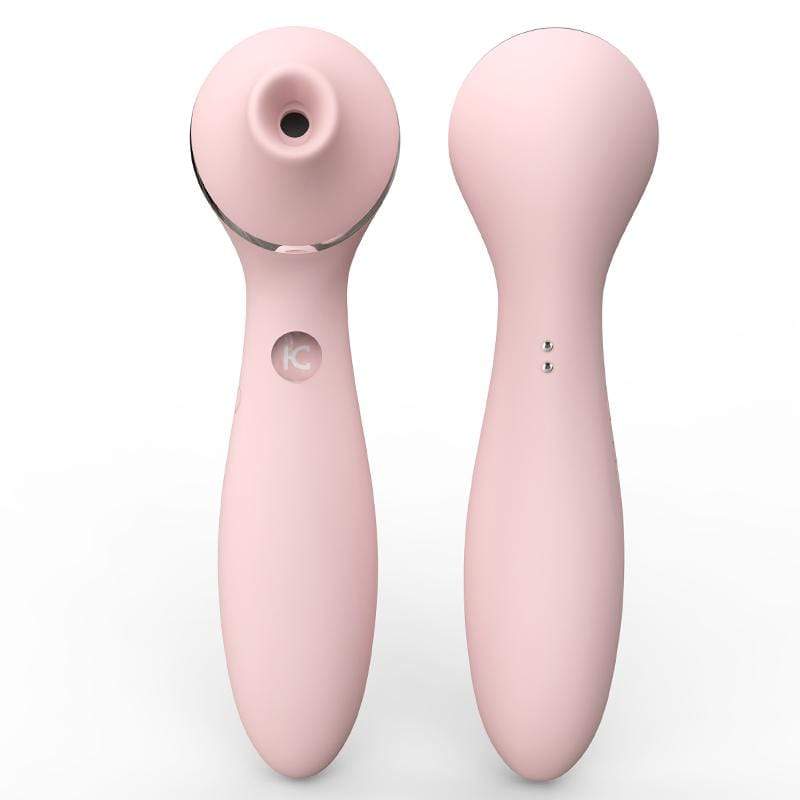 Kiss Toy Polly Plus Female Oral Sex Strong Suction Rechargeable Heating Vibrator
Color:
Pink (Normal Packaging)
Link for video
ADVANCED ORGASMIC SUCTION TECHNOLOGY: Compared with other similar products,this unique vibrator uses orgasmic suction technology to simulate a sucking sensation, which encircles your clit. The sucking massager is designed to simulate realistic oral pleasure, sucks and vibrates the clitoris or nipples with 10 different modes from gentle to wild, enables you have the new climax experience. In the meantime, the vibrating rod is inserted into the vagina, the G spot can also enjoy intense stimulation pleasure, which instantly allows you to reach orgasm.
100% SAFE, 100% WATERPROOF: The vibrator adopts advanced material for more comfortable. FDA approved silicone is of high quality and unbelievably smooth, soft and skin-friendly, easy to clean, safe and reliable which could deliver an amazing climax. The magic sucker is also seamless which ensures it is 100% waterproof.
UNIQUE 3 IN 1 VIBRATOR MULTIFUNCTION: Nipple Vibrator, Stimulator, Vibrator,Classical G spot vibrator You can choose between 3 different suction intensities as you wish. Also 10 vibration modes is available on the tail of the dildo vibrator for G spot stimulation.
MORE PLEASURE BUT LESS NOISE: Our vibrator is super quiet with a sound of only 45 decibels, feel free to enjoy your luxury relaxation time even though you have roommates or guests in the next room.
The New Diamond Premium Packaging 
Shipping
Yes, the seller name displayed is G.S Marketing, and we
even change the phone number to prevent nosy co-workers or family members from
looking up what you have bought. Additionally, we use black plastic, plastic
wrap, and bubble wrap to further ensure that the contents of the package are
not visible. That's why we are here - to strive to protect your privacy and
keep your purchases confidential."
Free Shipping for order above RM50.
For orders below RM50, RM5.9 shipping will be charged at checkout.
International rates vary—find out at checkout
For ready stock item, it will take 1-3 working days to arrive to your doorstep.
For pre-order item, might take up to 7-9 days .
*Subject to courier
Warranty
For brands like Lovense, Womanizer , Lelo we do provide up to 365 days of warranty after the date of purchase.
For other brand's product is up to 180 days after the date of purchase.
To claim the warranty, please reach out to one of our
customer representatives using the WhatsApp logo located at the bottom right
corner of the page, or send us an email. Our representatives will then guide
you through the necessary steps
Ordering
Inside your xsecret.my account, click on "Order History" in the top right corner to review all your favourite items!
As soon as your order has shipped, we'll notify you by email providing you with the tracking information for your package!We ship via J&T and Poslaju by default. please track using : https://www.tracking.my/
Should the need arise to cancel an order after you've placed it, we will do our best to accommodate your request. Please be aware that order cancellation is a time-sensitive action, so please do get in touch with our team as soon as possible.
Other
Please do reach out to our number or email for further details.
Email: admin@xsecret.my
Phone number: +60106673980