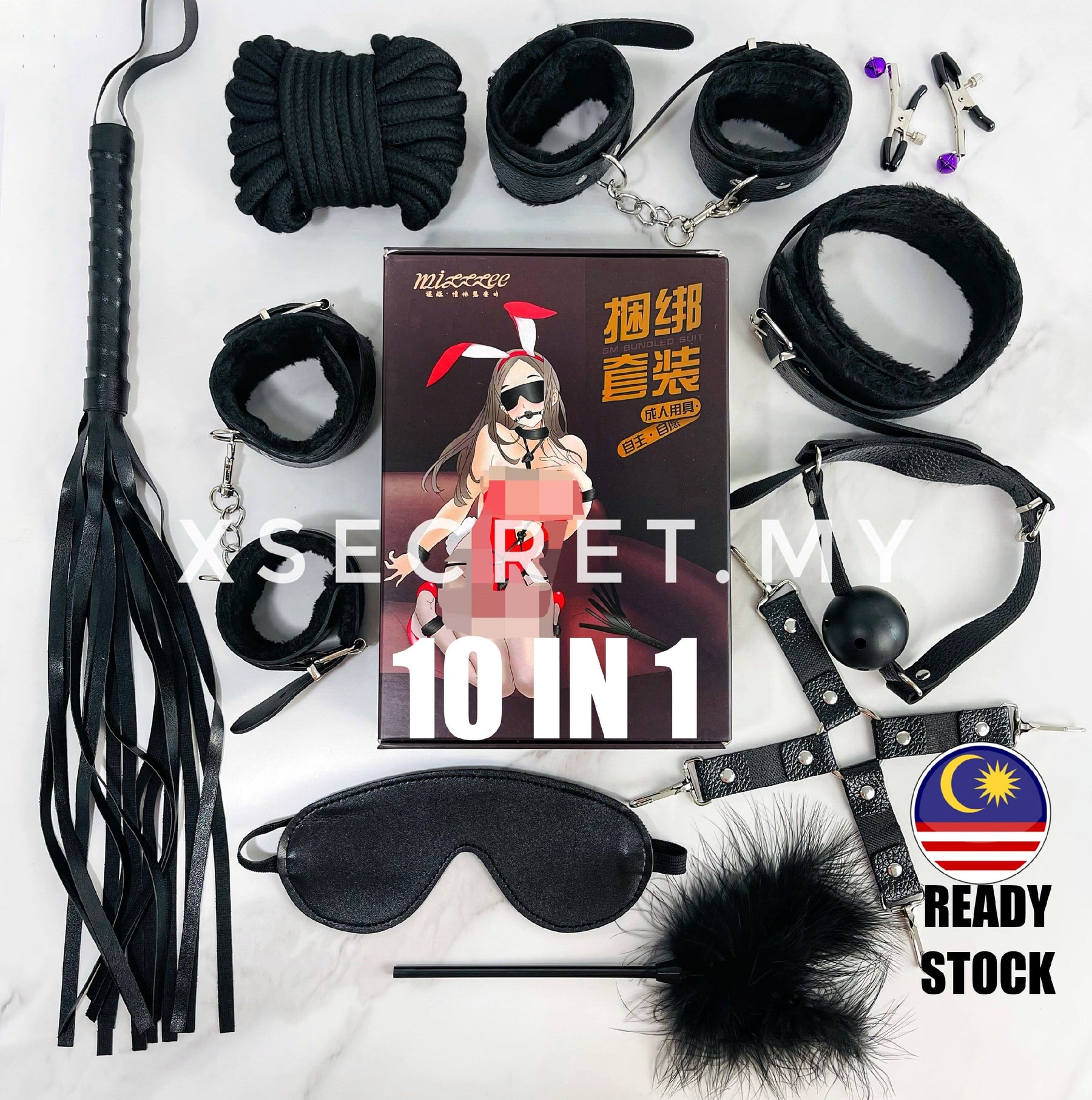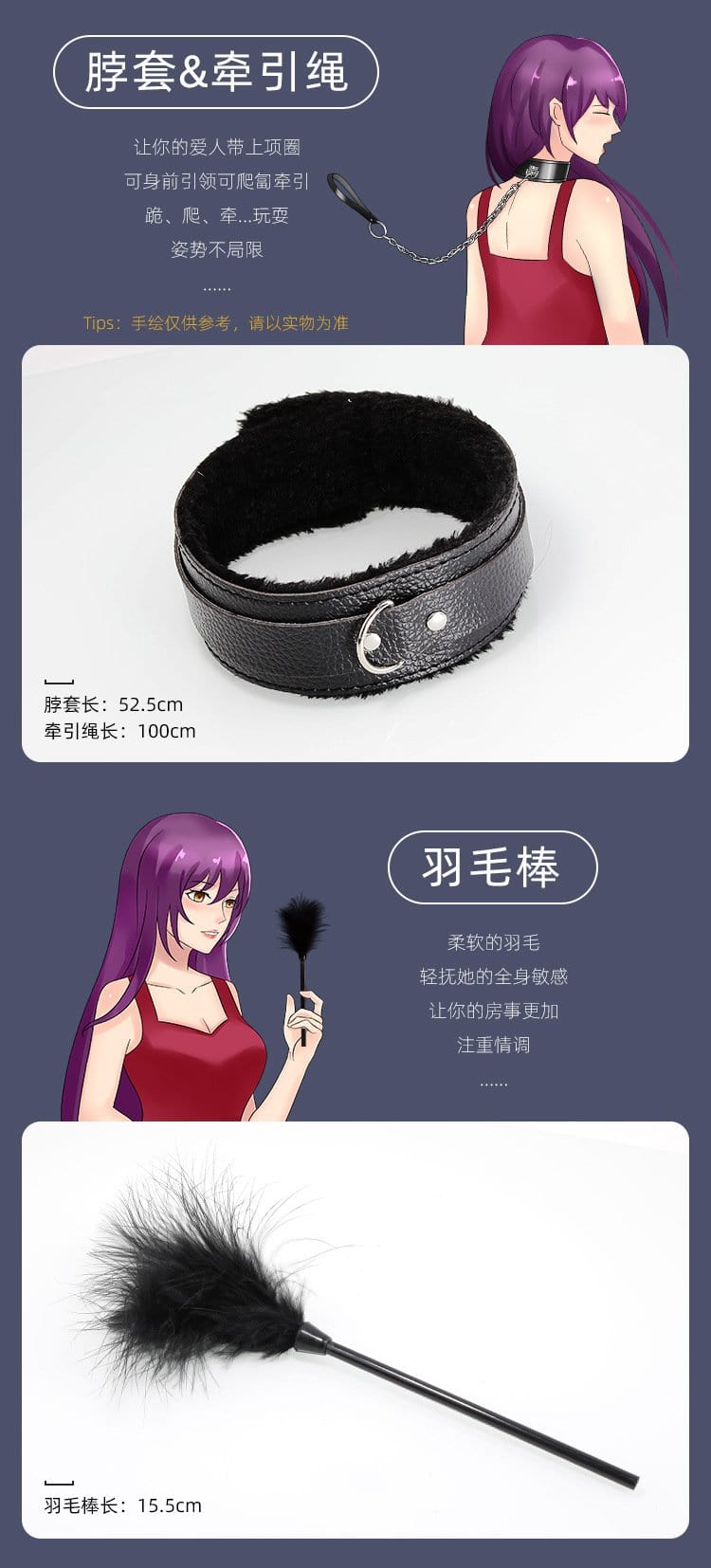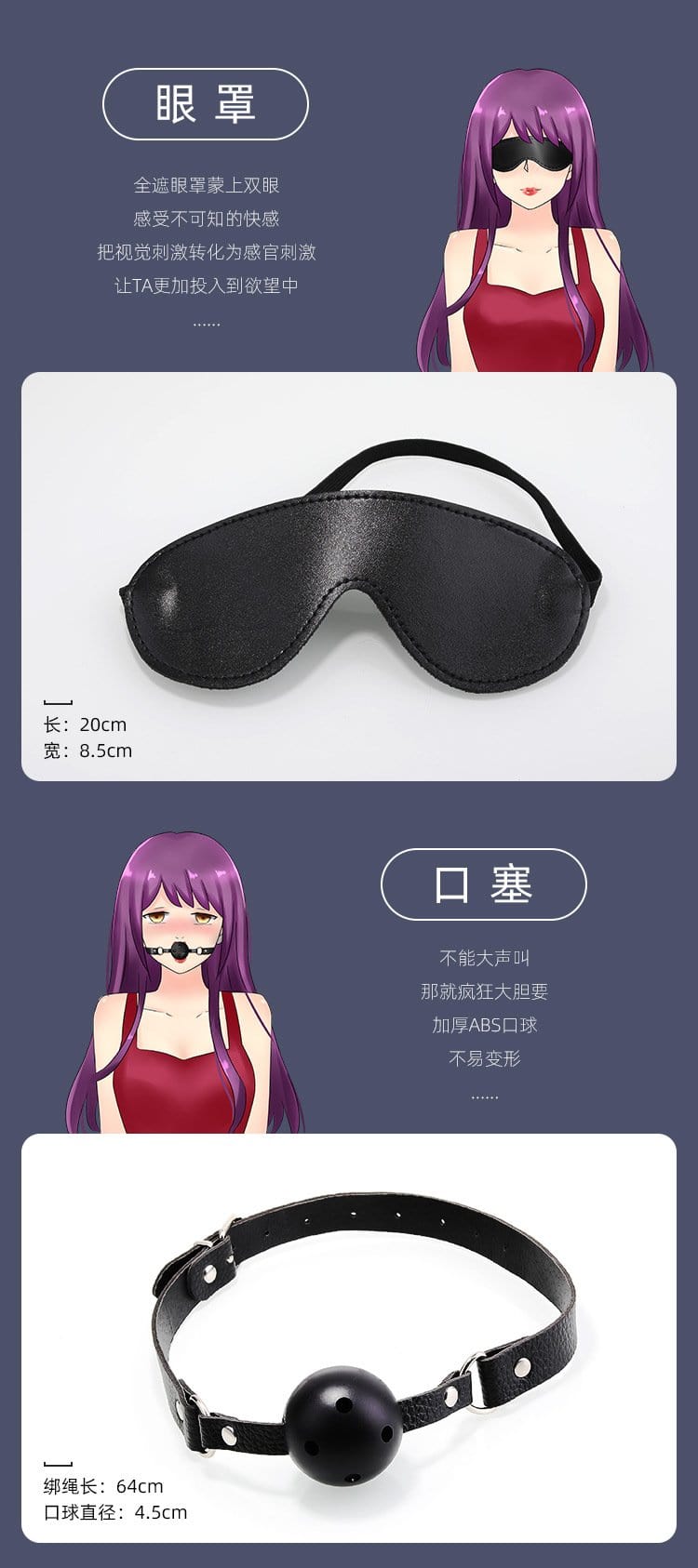 BDSM 10 in 1 Synthetic Leather Sex toy Adult toys Sex Toys SM BDSM Bondage FETISH ALAT SEKS 10 in 1 BDSM kit
-One Size Fits All: The elastic strap fits all the mattress size. King, Queen,Double or Twin. Just slip the strap under bed and play sexual game on the bed!
-Comfortable Wearing: The woolen soft cuffs won-t scratch your tender wrists and ankles. Non-Toxic, Non-Irritation, No Breakage Worry.
-More Pleasure: Unlock more exciting posture with the 10 Pcs Bondage Strap. And play new sexual game you never enjoyed before.
-Privately Packaged: Special courier packaged protect your privacy. Ideal gift to your lover as a surprise.
Material: PU leather
Color : Pink/ Black
Package include:
10 Item:
1 X One pair Wrist Handcuffs - 32.5CM, Width 5CM
1 X One pair Ankle Cuffs, Length 37CM, Width 5CM
1 X Bondage Rope Length 1000CM
1 X One pair Nipple Clamps, Length 6.5CM, Bell diameter 1.5CM
1 X Whip, Full length 34CM
1 X Collar and Leash. total length 52.5CM
1 X Magic wand Length 15.5CM
1 X Ball Gag Length 64CM ,Ball diameter 4.5CM
1 X Paddle
1 X Blindfold Length 20CM width 8.5CM
10件套
眼罩 长20cm宽8.5cm
口塞 绑带长64cm 口球直径4.5cm
脖套 长52.5cm 牵引绳长100cm
羽毛棒 长15.5cm
手铐 长32.5cm 宽5cm
脚铐长37cm宽5cm 
鞭子流苏长34cm手柄长16cm环长9cm
乳夹 总长6.5cm 铃铛直径1.5cm可调节尺寸2.7cm 
十字扣长28cm 宽28cm 
捆绑绳长1000cm
Shipping
Yes, the seller name displayed is G.S Marketing, and we
even change the phone number to prevent nosy co-workers or family members from
looking up what you have bought. Additionally, we use black plastic, plastic
wrap, and bubble wrap to further ensure that the contents of the package are
not visible. That's why we are here - to strive to protect your privacy and
keep your purchases confidential."
Free Shipping for order above RM50.
For orders below RM50, RM5.9 shipping will be charged at checkout.
International rates vary—find out at checkout
For ready stock item, it will take 1-3 working days to arrive to your doorstep.
For pre-order item, might take up to 7-9 days .
*Subject to courier
Warranty
For brands like Lovense, Womanizer , Lelo we do provide up to 365 days of warranty after the date of purchase.
For other brand's product is up to 180 days after the date of purchase.
To claim the warranty, please reach out to one of our
customer representatives using the WhatsApp logo located at the bottom right
corner of the page, or send us an email. Our representatives will then guide
you through the necessary steps
Ordering
Inside your xsecret.my account, click on "Order History" in the top right corner to review all your favourite items!
As soon as your order has shipped, we'll notify you by email providing you with the tracking information for your package!We ship via J&T and Poslaju by default. please track using : https://www.tracking.my/
Should the need arise to cancel an order after you've placed it, we will do our best to accommodate your request. Please be aware that order cancellation is a time-sensitive action, so please do get in touch with our team as soon as possible.
Other
Please do reach out to our number or email for further details.
Email: admin@xsecret.my
Phone number: +60106673980